Original Equipment Manufacturer & FAA/EASA Certified Repair Station
Our Story
Columbia Manufacturing has proudly served customers in the aerospace and related industries since 1980. Founded by Dave Bell Sr. to provide precision components for domestic and international turbine engine manufacturers, our company fabricates and repairs complex sheet metal assemblies.
We offer a wide range of capabilities and services under one roof that allows us to closely control lead times and part quality. Customers can rely on us to make or repair the parts they need, on time, meeting or exceeding quality standards, at a competitive price.
We are proud of the long-standing relationships we have developed and continue to grow in the industry. We value our customers and partner with them to provide creative and valuable solutions to their problems. Our capabilities, focused approach, and expertise allows us to provide the highest quality products and repair services to the global marketplace.
Columbia Manufacturing is a member of AEROSPACE ALLEY®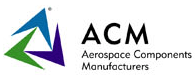 Continuous Improvement
Leadership changes made over the past five years are driving the company forward with new investments in machines, processes, and people that have greatly enhanced and expanded our capacity. These improvements have been critical to:
Increase capacity
Eliminate single points of failure
Meet on time delivery
Reduce aging equipment
Reduce machine downtime
Increase productivity
Improve Quality
Some of Our Valued Customers