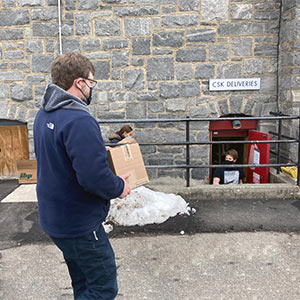 CMI Aviation is proud to support our local community. Recognizing the on-going need to help others during the pandemic, our employees conducted a non-perishable food drive during the month of January to benefit Covenant Soup Kitchen.
Covenant is a nonprofit organization located in the heart of downtown Willimantic, CT. It is open every day, year-round to provide food and access to basic services to individuals and families from the greater Windham community.
Collected donations were delivered on February 15th. Along with the non-perishable food, CMI employees also raised money that will support the Soup Kitchen's many needs and increasing demand for services due to COVID-19.